FASTER TROUBLE SHOOTING
Increase the speed of your servers and applications
Enterprise View
Entire SQL Server & Azure SQL Database estate status displayed in 1 screen allows you to see where the pain is straight away. All current issues displayed in 1 place allows you to dig straight into any issues by simply drilling down through the app.
No Code
Save time by not writing any T-SQL to find your issues. Don't spend time remembering the syntax of DBCC commands or digging out the diagnostics query from the back of your toolbox.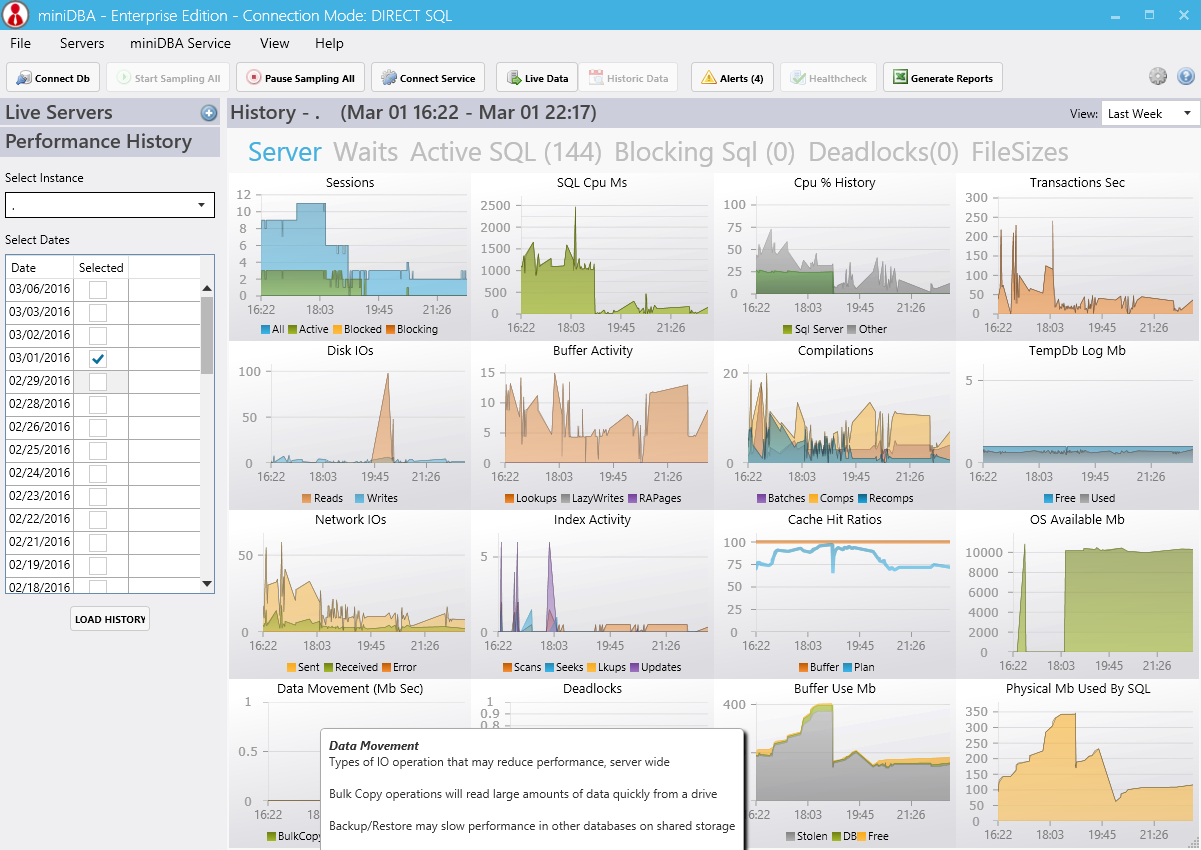 Analyse History
Sampled data is stored and can be viewed in the History Viewer: performancecounters, waits, deadlocks & Sql are all available for performance analysis
Review historic saved data to plan scaling & increase the lifespan of your hardware
Monitor data is written to an internal database - no need to setup & license a logging database
Long Running & Blocking Queries
See likely candidates for what is causing problems with their T-SQL and execution plans. Kill them from in app with a click.
Reduce Your Workload
Minor alerts will warn you before before issues become critical enabling you to pre-emptively fix issues.