PERFORMANCE TUNING
Increase the speed of your servers and applications
Wait Statistics
Apart from seeing live resource waits on your servers miniDBA shows you total servers waits so you can target the resources causing the most problems.
Are you servers normal? Compare your wait types metrics to global averages to see if your servers fall outside of normal for most SQL Servers/Azure SQL Dbs.
50+ Health Checks
Instantly see your servers health by running server and database level health checks in a single click. Best practises are analysed and reported on if not met.
Get notified of performance reducing T-SQL code and be given tips to fix the issues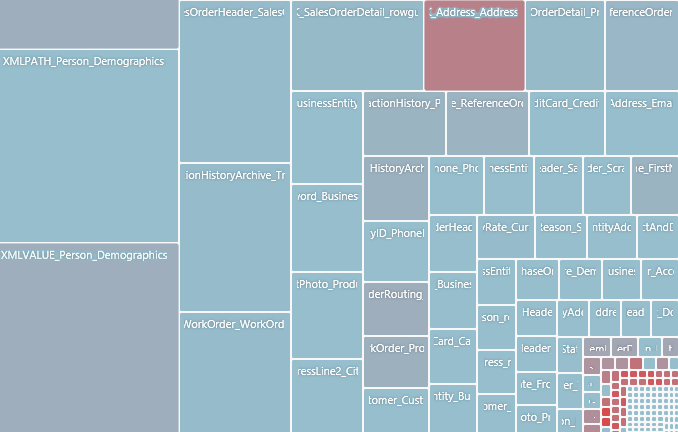 Index Fragmentation Analysis
Tools like the index fragmentation heatmap (left) help you see not just the fragmentation level but also the size and how often the index is used to establish the importance of the index.
When combined with the real time index usage dashboard and the index maintenance dashboard you will quickly be defragging the indexes that matter when performance tuning.